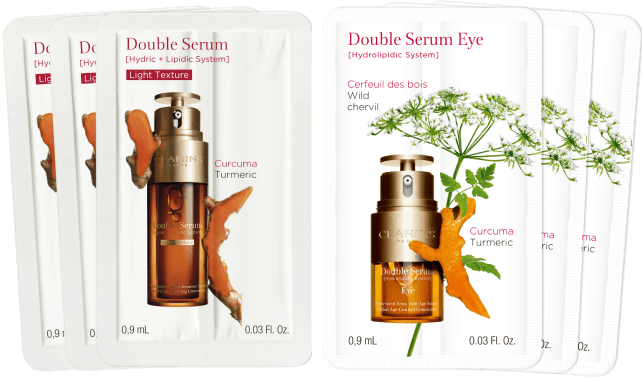 NEW Double Serum Light Texture and Double Serum Eye Redemption
For Beauty Advisor only
Connection is interrupted. Please try again.
Thank You!
Your Double Serum Light Texture and Double Serum Eye 3-Day sampling kit has been redeemed.
Terms and conditions
While stocks last. One trial kit per customer. Available at all Clarins authorised stores, excluding www.Clarins.com. Clarins reserves the right to substitute products in the event it goes out of stock.