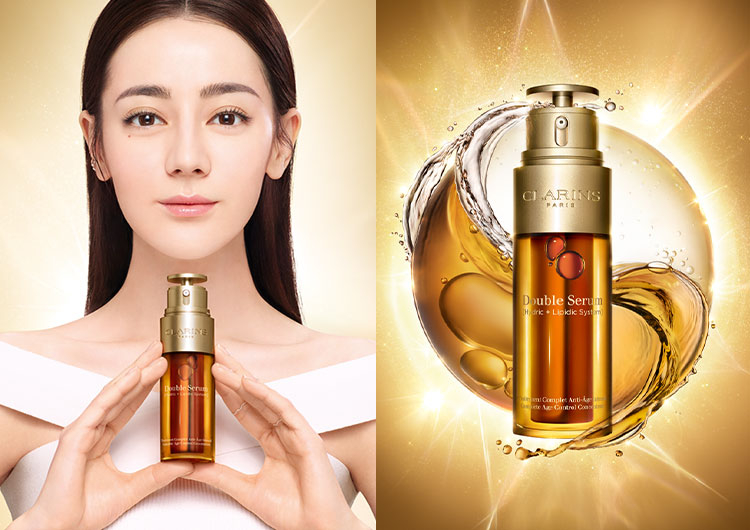 Double Serum
Double Power
For Firm, Radiant,
Youthful-looking Skin
DILIREBA
Actress and
APAC Skincare
Spokesperson
#1 Worldwide Bestseller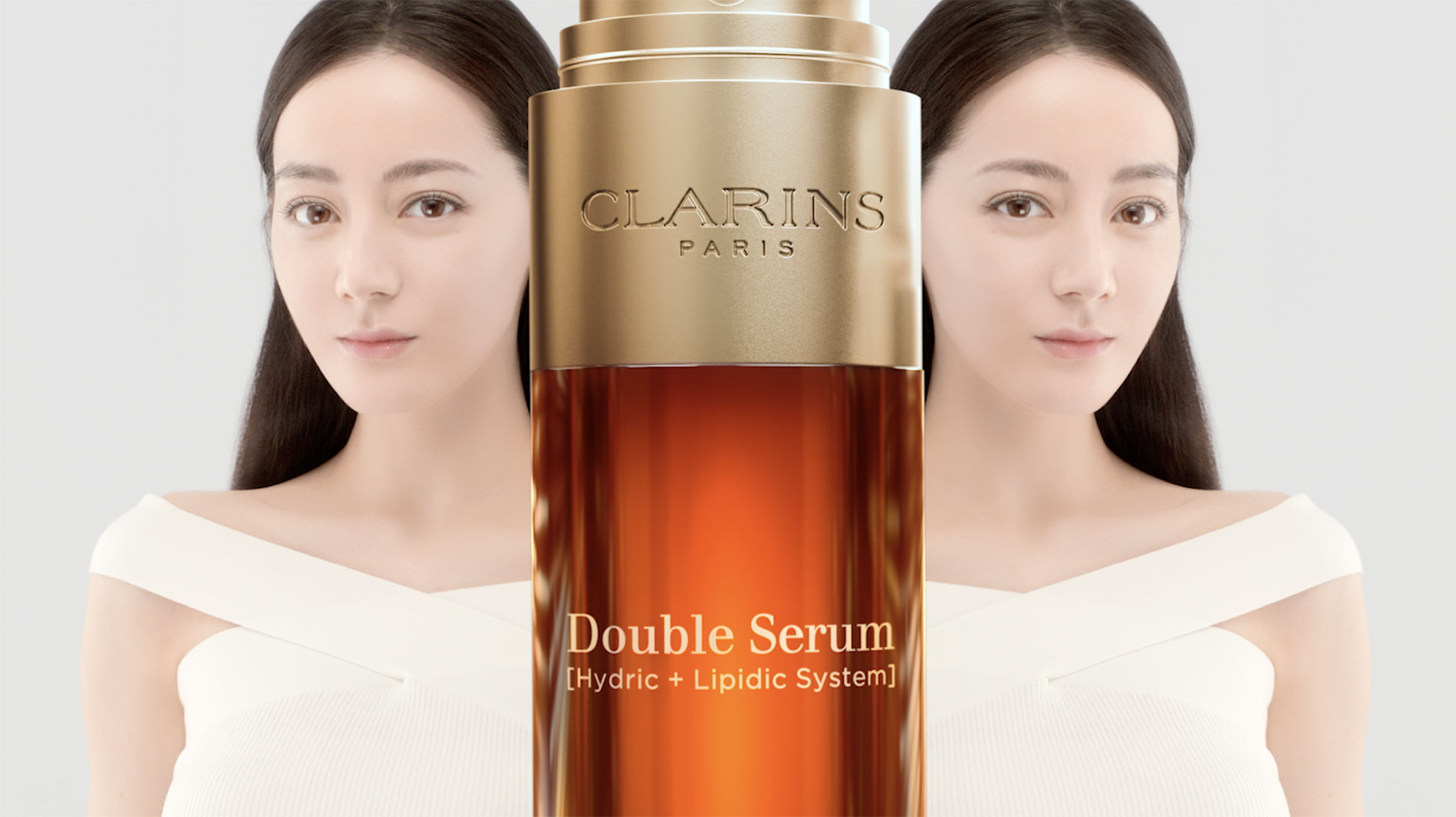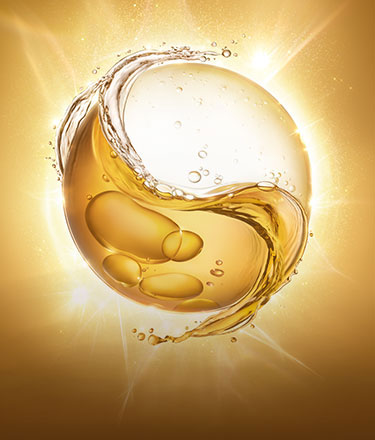 Unique Double Texture
[2/3 Hydric + 1/3 Lipidic]
The unique water oil double formula to blend both water soluble and oil soluble plant ingredients into the same product.
Enables skin to quickly and easily absorb the formula.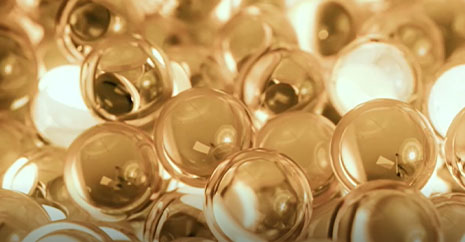 Perfect Bio-affinity with skin.
Provide the golden water oil ratio that's close to that of human skin, which enables skin to quickly and easily absorb the formula.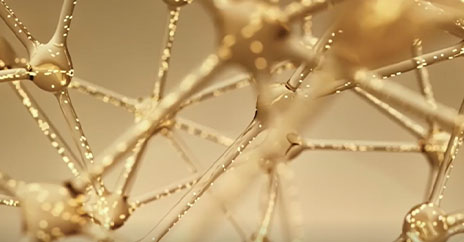 Cell Sensory Intelligence Technology.
Empowered by Turmerone, the key active from Turmeric extract.
Cell sensory capacity in skin is increased by 126%.
With higher cell sensory capacity, the skin's 5 vital functions will be boosted as well.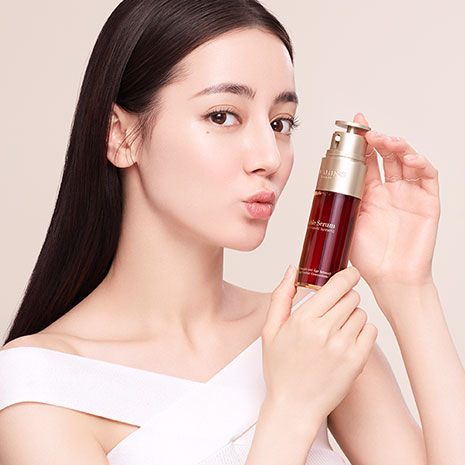 In only 7 days,
your skin is:
*Satisfaction test, multi-ethnic panel, 362 women.
Star ingredient:
Turmeric Extract
Contains 65% turmerone to boost cell sensory capacity.
Co-work with other 20 potent plant extracts for anti-ageing benefits that have a specific action on each of the skin's 5 vital functions.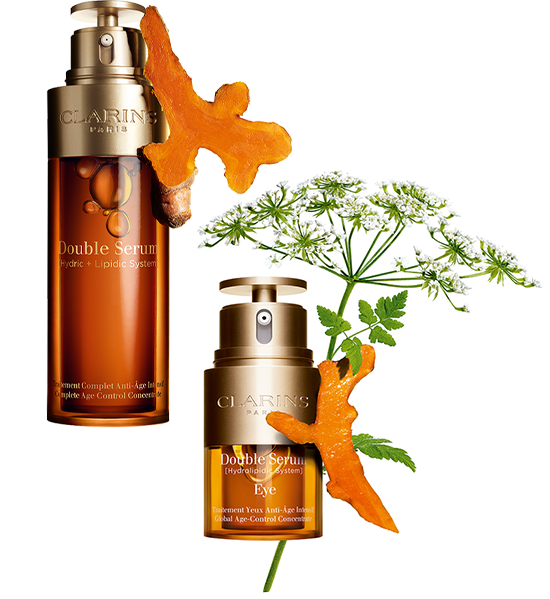 The Perfect Duo
for Anti-Ageing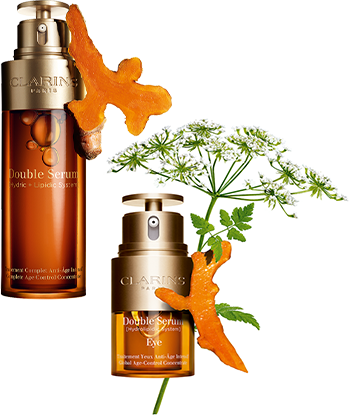 88%**
of the women who tried both products said they were the perfect product Duo for providing global, anti-aging results
**Satisfaction test, 28 days Double Serum Eye
+ 7 days in Double Serum duo, 108 women
Enjoy the perfect Duo with Clarins touch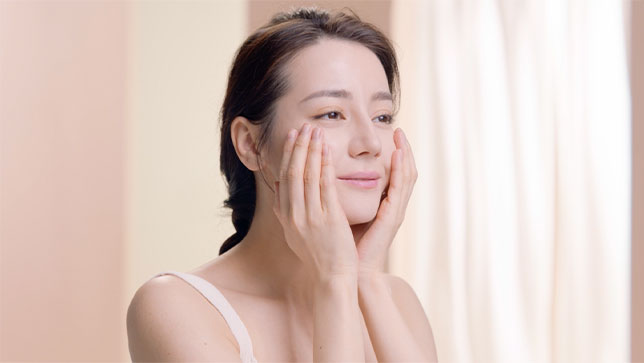 Double serum boosts the efficacy of your anti-ageing cream
Over 88% of women agreed***
Multi Active Cream

Fights fine lines and the effects of daytime stress

Extra Firming Cream

Visibly firms, lifts,
fights wrinkles

Super Restorative Cream

Replenishes, illuminates
and densifies mature skin.
*** Satisfaction tests carried out on different ranges: 2 to 4 weeks Day Cream - allskin types + 2 weeks duo Cream & Double serum;
Multi-Active, 109 women / Extra-Firming, 103 women / Super Restorative, 113 women / Nutri-Lumière, 111 women