Our most powerful age control concentrate ever
Double Serum combines 2 serums in 1 and features 20+1 active plant extracts to act on the appearance of all signs of skin-ageing.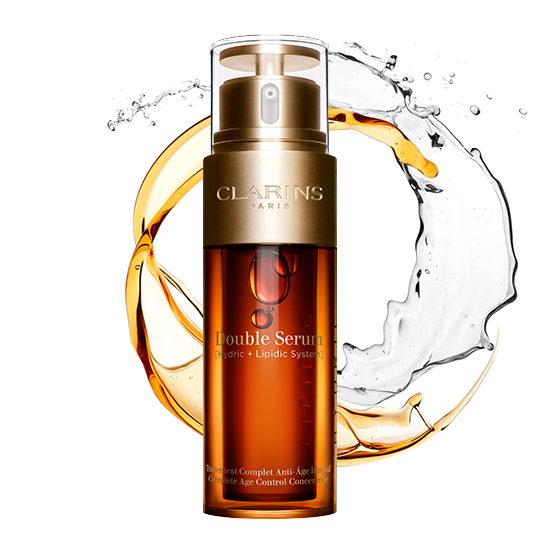 Double Serum
Complete Age Control Concentrate
A new stage in the art of formulation thanks to turmeric extract, discovered by Clarins Laboratories, which enhances skin cell communication in order to help work on the 5 vital functions of the skin.
When the skin is young

Cells communicate with each other: they emit and receive messages from other cells and from their environment. This effective communication helps work on the 5 vital functions of the skin, which are key to the skin's youth and beauty.

With age and aggressors

Since cells cannot "hear", their ability to respond becomes diminished. Communication between the cells is impaired. The 5 vital functions are disrupted and signs of ageing appear.
[EXPRESSION + LISTENING]

After researching on more than 100 plan ingredients, Clarins Laboratories chose the one that most optimises the skin's 5 vital functions - Turmeric Extract, highly concentrated in Turmerone - for visibly younger looking skin. For more than 4,000 years, Turmeric has been used by many cultures for its powerful antioxidant and anti-inflammatory properties.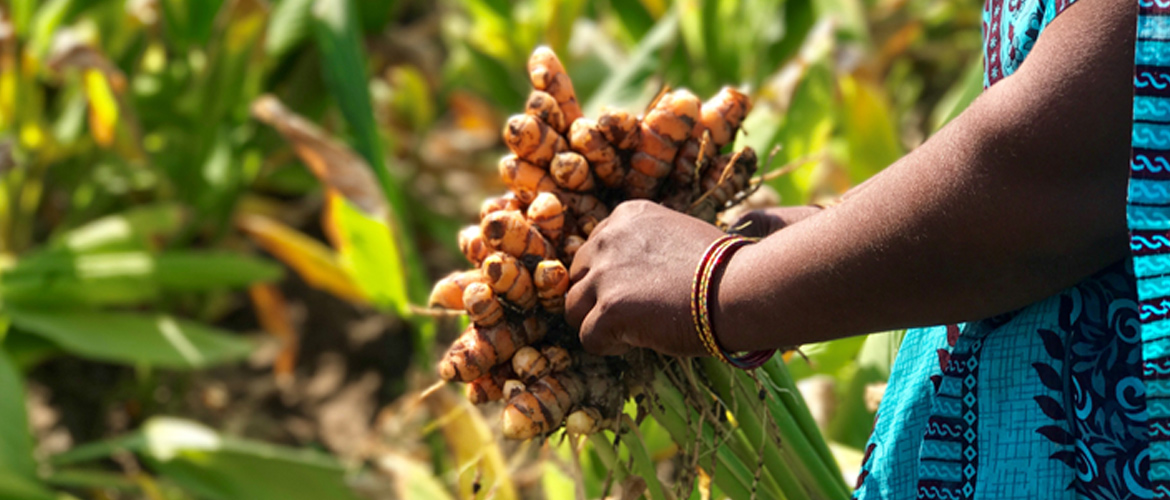 Discover turmeric
Follow this extraordinary plant from the Indian fields where it is grown, all the way to the Clarins Laboratories in Pontoise, and discover its history, properties and communication power.
[LISTENING]

Bio-inspired scientific innovation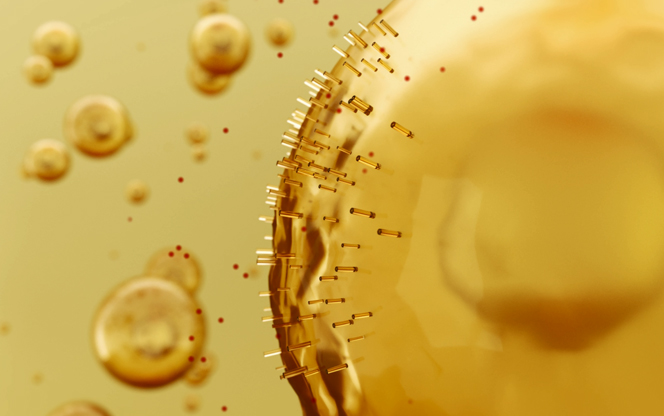 After studying more than 100 active ingredients, Clarins Laboratories chose the one that most helped enhance skin cell communication effectively: a turmeric extract highly concentrated in turmerone.

Turmerone is a key molecule in plant communication. It has many roles: alerting other plants of danger, attracting pollinating insects for reproduction.
Through this molecule, cellular listening abilities are optimised naturally.
[EXPRESSION]

Helps work on the 5 vital functions of the skin, key to skin's youth and beauty

All of Clarins' most recent plant discoveries can be found in Double Serum, formulated to help work on the 5 vital functions of the skin.
The 5 vital functions
Strengthen the dermal fibres
Preserve the renewal potential of the epidermis
Protect against the harmful effects of daily stress
Improve cellular oxygenation
Protect microcirculation
Stimulate cellular energy production
Improve cellular nutrition
Strengthen the lipidic cement and nourish the skin's surface
Reactivate the skin's self-hydrating power
Strengthen the skin's natural barriers
For skin that looks beautiful.
Orthosiphon extract helps refine the skin's texture while organic oat sugars provide an instant lifting effect.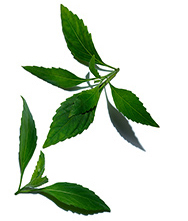 Orthosiphon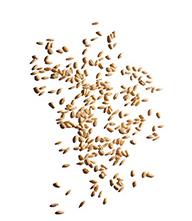 Organic Oat
88% Visibly smoother skin
83% More radiant skin
74% Visibly firmer skin
*Satisfaction test - multi-ethnic panel - 362 women.
Powered by 1 2 potent plant extracts, NEW Double Serum decodes the language of youth for visibly smoother, more radiant, firmer skin.