ONLINE EXCLUSIVE
14-25 DEC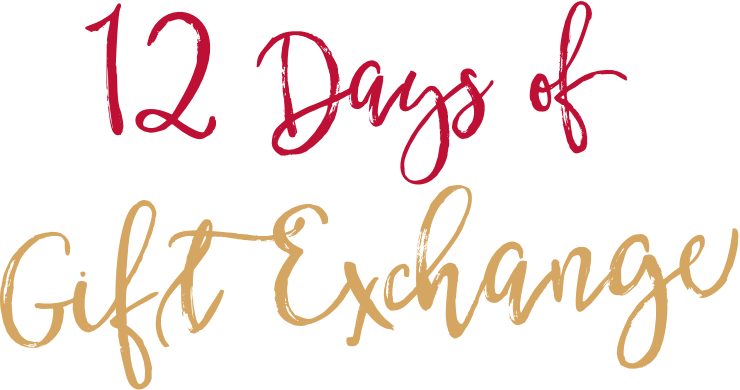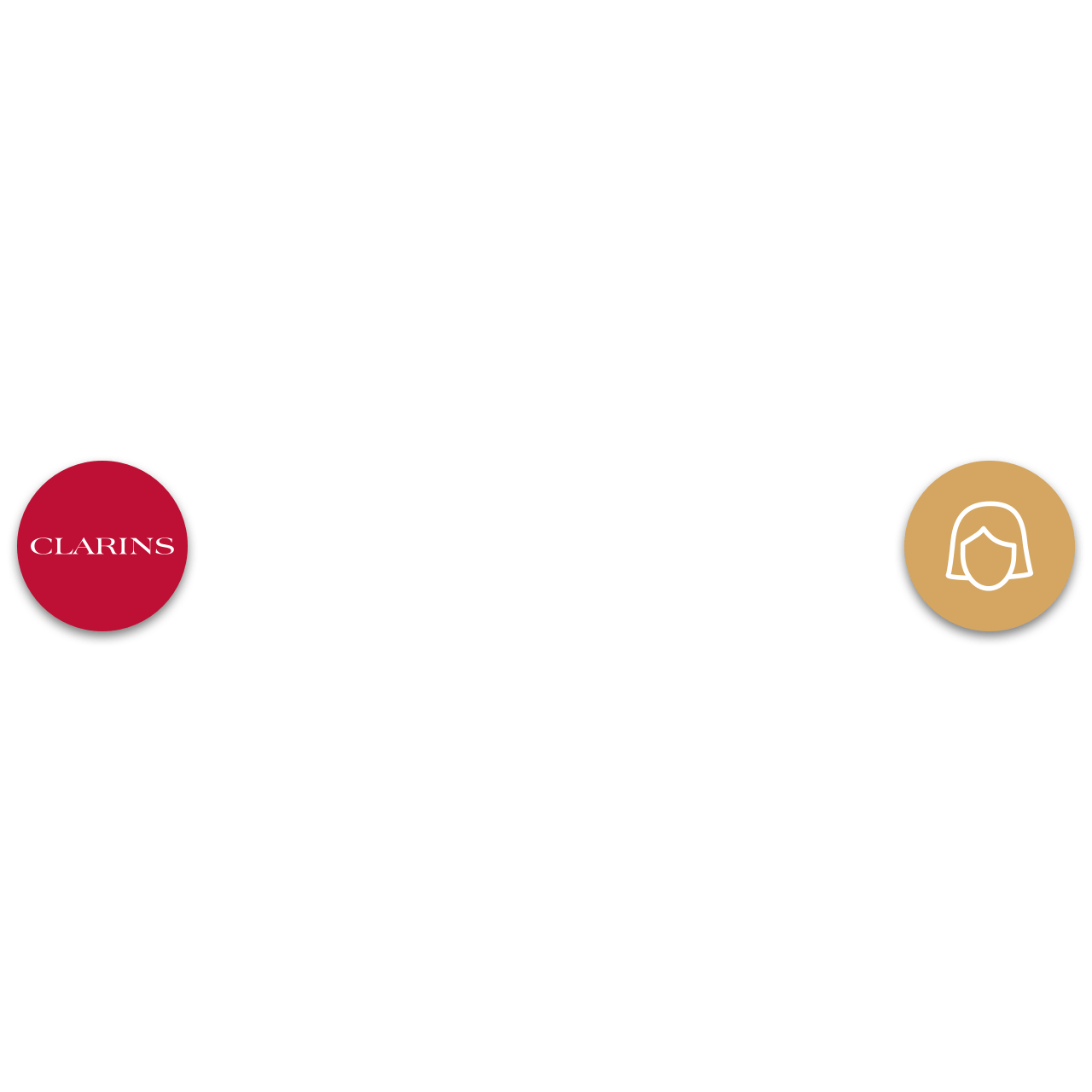 Share with us your review on Clarins.com in exchange for a Christmas gift from us!



14 - 25 Dec
1. Simply write a review on any of your favourite Clarins products to enjoy a sure-win lucky spin!
2. An email will be sent to you within 48 hours once your review is approved for a chance to play the Spin & Win!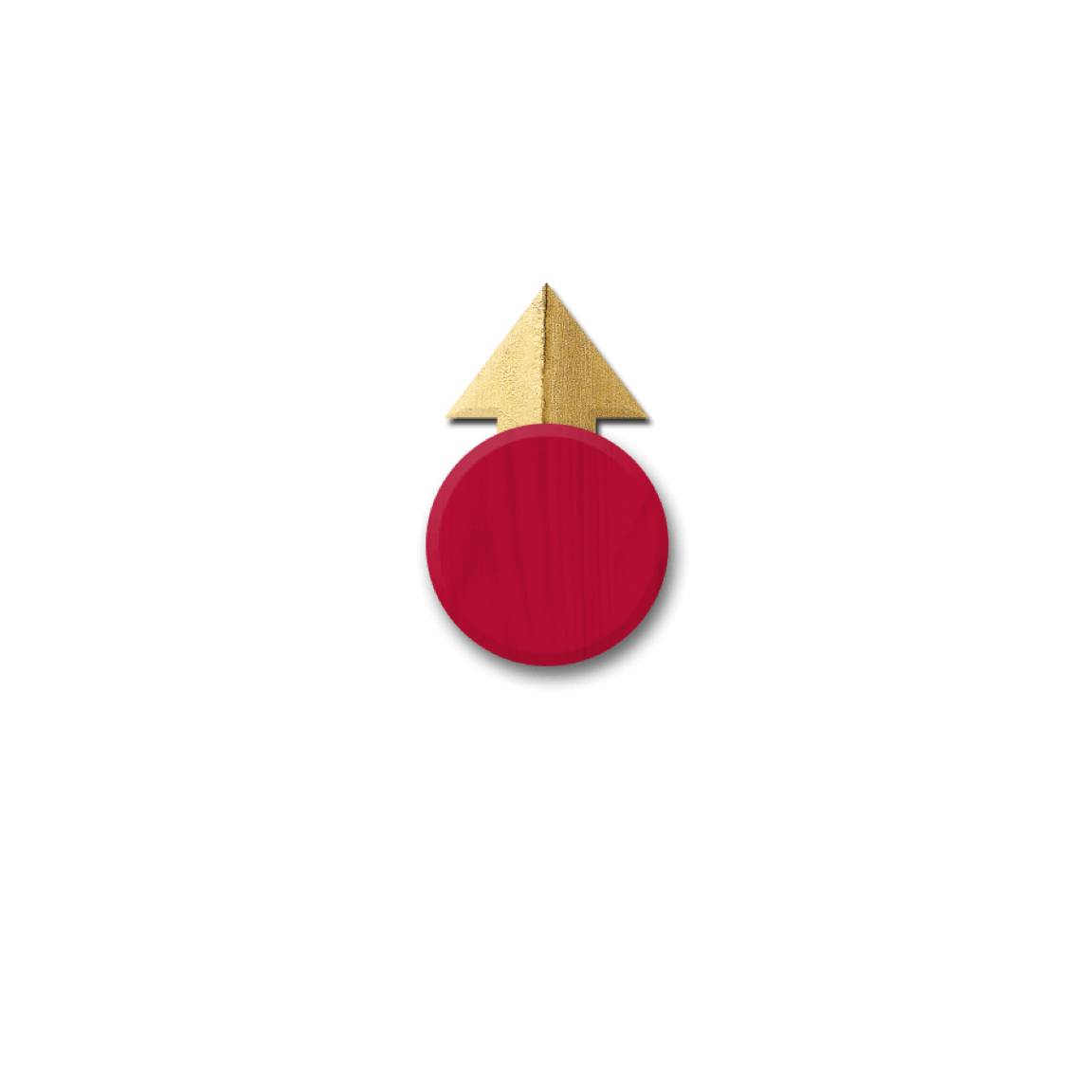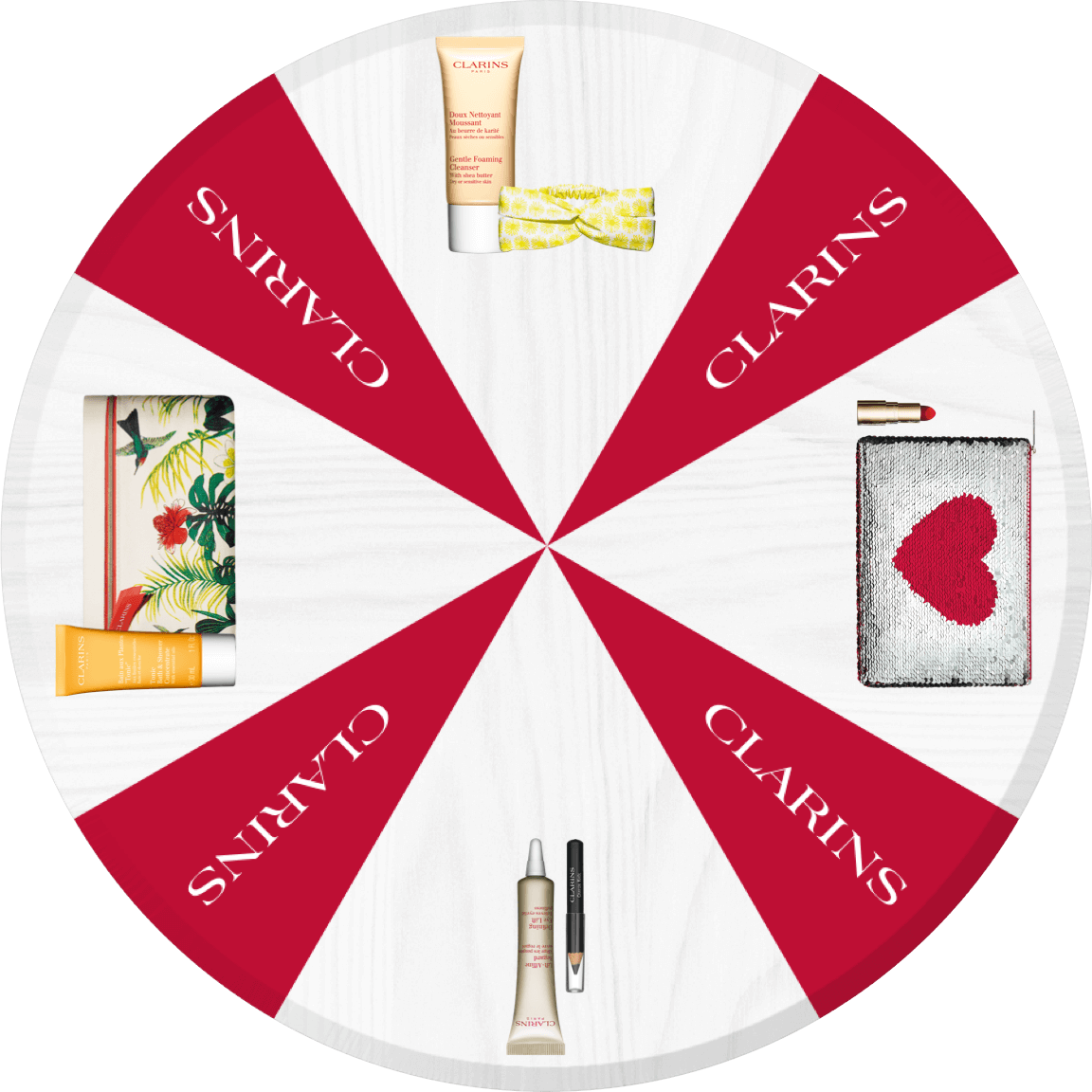 Stand a chance to be rewarded with an iconic full-sized Clarins product when you leave a product review on Clarins.com! Look out for a different featured product daily and submit your review before it ends!
Best Review Gift Calendar
14 DEC

Enhancing Eye Lift

For Bigger, Bolder And More Beautiful Eyes

15 DEC

Body Shaping Cream

The Ultimate Contouring Care To Fight Stubborn Fats

16 DEC

UV Plus Pink

Pioneer In Anti-Pollution Skincare Against Harmful Pollutants

17 DEC

Stretch Mark Control Cream

Reduces Stretch Marks For Supple, Smooth Skin

18 DEC

Lip Comfort Oil

Nourishes And Enhances The Beauty Of Lips

19 DEC

Tonic Body Treatment Oil

Made with 100% Pure Plant Extracts To Improve Skin's Elasticity

20 DEC

White Plus Serum

For A Spotless, Healthy Glow

21 DEC

Fix Make-up

The Secret To A Long-lasting Make-up

22 DEC

Double Serum

21 Potent Plant Extracts For Visibly Smoother, Firmer And Radiant Skin

23 DEC

Extra-Firming Eye

2-In-1 Age Defying Eye Balm For Younger-looking Eyes

24 DEC

Body Fit

Anti-Cellulite Slimming Expert

25 DEC

V Shaping Facial Lift

Pioneer In Facial Contouring Treatment
See what others are saying
about us!
I love how this eye serum instantly brightens up my eyes! The texture is very light and it is non-oily. It definitely makes my eyes less puffy.

Charlene Tan

I've used Body Shaping Cream at least thrice a week and I can see a smaller waistline and a firmer body. It is also non-oily and has a refreshing botanical scent.

Emily Scott

UV Plus helps to protect me from harmful sun rays and pollution. It's lightweight and non-oily - definitely one of my favourite products!

Valerie Woo

I applied it religiously everyday throughout my pregnancy and I was relieved to see that I do not have any stretch marks after giving birth!

Leona Low

Lip Comfort Oil leaves my lips feeling really soft and moisturised.

Priscilla Lam

I love how well it absorbs into the skin, smells great and surprisingly, not oily at all. Best part, it keeps the skin moisturised till the end of the day! Tried and tested

Min Poh

It is my go-to serum for glowing skin as I see a visible difference on my skin and freckles

Joan Lim

It's the perfect product that helps to set my make-up all day. The smell is heavenly and can be used as a hydrating mist!

Grace Tay

My skin definitely looks more radiant and it feels firmer than before.

Cheryl Tan

I've been using this eye cream for around 3 weeks and skin around my eyes appear firmer and brighter.

Bernice Chua

A super light-weight body gel cream which helps to reduce the appearance of my cellulite!

Janice Chua

When I was introduced to Shaping Facial Lift, it felt like a life-changing skincare product for a contoured face.

Maewyn Tan

Singapore

Rich in plant extracts, it able to provide with a bigger, brighter and bolder looking eyes.It help to reduce my eye puffiness. I like the gel type texture which is non oily and very fast absorption.

Megmeg

Unlike the Extra Firming Body Cream, Masvelt's thicker texture turns rather watery and makes application smooth and easy. I use this before gym and the Extra Firming Body Cream after workout, and both help speeding up to my weight loss goal! Love, love, love!

Danny

After applying this UV plus SPF 50, it naturally blend with my skin tone and leaves my skin feel radiant and refresh. This product is also a multi protection against anti-pollution and the harmful uv rays

Rachel92

Best paired with tonic body treatment oil. It improves the skin elasticity & moisture. Gentle to my sensitive skin & it really works to prevent getting stretch mark during my pregnancy. Will continue use for post-pregnancy to retain good condition of my skin.

Sallie

What's not to like about the Lip Comfort Oil. Total savior when the lips feel dry, so versatile and can be mixed with other lip colour. I can't have enough!

dtvenus76

Pamper your body with this oil. The texture is so great on skin and the scent is so refreshing. I tried the sample and in love with this product instantly!

Veron

I've been using this serum for years now. Love that it's light and absorbs easily, smells great too! I don't have many dark pigmentation spots so I guess I must give credit to Clarins!

Claiyin31

The product name says it all. It really fix the make-up so well even after a long day and work out. I personally wasn't into this kind of products at all but this product really changed me. Highly recommended.

Cheryl

As a first time user of Clarins Double Serum skin care product, I must say that it gives me a whole new kind of firmness to my skin which all the previous products I used have failed to do . It makes me feel like my skin is in its prime again and helps me gain back all the confidence that I once had.

Eva Tan

Very moisturizing and does not feel sticky/ oily. New packaging much easier to use and more hygiene.

Ling Mei

I love the feeling when I apply Body Fit on my skin, especially its cooling and refreshing. After 2 weeks, I can see the result, the cellulite on my body thigh has been reduced and my skin is firmer and smoother. Thanks to Body Fit give me a beautiful S curve.

SHong

One word to sum it all EFFECTIVE! after 2 weeks of using it daily i can see adifference on my face at my jawlines! its a wow product to me! so i would highly recommed anyone who wants to have a defined jawline and a facial lift at a reasonable cost!

Winnie L

Malaysia

不可錯過的「大眼緊緻神器」!
每朝起床,經常發現雙眼會浮腫到內雙眼皮都消失!自從3個月前開始使用此「大眼神器」,一試效果令人震驚! 使用後配合按摩,幾分鐘後已發現擊退浮腫,眼部輪廓更緊緻,紓緩疲勞。當中使用天然植物成份,更加入維他命B5, 令睫毛更強韌豐盈,雙眼自然更深邃迷人! 每天配合V 臉精華使用,是我必備的護理清單!

Scarlet

纖身+護膚
最喜歡用的 clarins 纖身產品,對於大部份東方女性臀部的問題 用後真的可以達至纖身效果,而且使用後的部位,皮膚也特別細絰光滑

gl213lsw

就是喜歡
本身是敏感肌膚,這個防曬霜是物理性,比較適合我這種敏感肌,質地算是透薄,塗抹後皮膚看上去有光澤,比BB Cream 自然 。

Angela

會一直用下去
懷孕三個月時開始每天都有用,一點妊娠紋都沒有長,以至於每次見婦產科醫生都說陀的好靚~到了孕37週還是長了一些紋,不過都有堅持用下去,現在BB已經一歲多了,妊娠紋真的淡了很多很多!非常感謝Clarins~並且這款乳霜香味清淡,滋潤又不油膩,我想我會一直用下去~

Smile

潤而不膩
我的嘴唇經常乾燥,買左護唇油,感覺非常好,潤而不膩,每晚使用後,早上再不有乾烈,值得推薦

Yammie

孕媽媽寶物
我從懷孕第8週開始每天使用。。之前也有試過其他organic的油,但由於妊娠反應,對於氣味的反應很強烈。到目前為止,Clarins這支Tonic油是唯一一支不會令我反胃的,反而很提神。 而且它的質感很好,很容易吸收,我用完這支油後還會塗上Clarins的Stretch Marks Control護膚膏。 感覺更容易吸收,皮膚現在很有光澤和彈性。

Aggli

非常出色
用了一星期,瞬間吸收,不油而有淨白效果。用了許多其他牌子也不及它效果咁快。價錢同質素可以説性價比好高

Angela baby

淡淡玫瑰香!
這個定妝噴霧絕對是我最新至愛,買回來後已急不及待要拆開來用,氣味很柔和,定妝效果可以有6小時以上,上班用剛好,無時無刻都可以拿來噴一噴,keep住靚妝♥

joee

功效不錯,面部皮膚變得亮麗
用了賦活雙精華年多,T 字位毛孔變小了,面部出油也少了,效果出色。剛開始使用時害怕會油性太重太膩,但塗上後便被皮膚馬上吸收,平衡面部油脂分泌,會繼續使用。

sbbng

功能質感好
試用過朋友送給我這款焕顏緊緻眼霜後,今天自己再買了。很吸引我買的原因係用上了後,我眼部周圍的笑紋明顯減少了,以及眼袋浮腫也減退了不少。

Jasmine

纖體與潤膚集於一身
用了此產品超過17年,基本上已成為必需品,味道清香,有涼涼地的感覺,於腰腹效果很顯著,我都中意搽喺大腿及hip位;由做女開始用到而家成為兩個少女的媽媽,我個女都啱用。

Lizz

V 臉firming 效果 配合按壓提拉手法按面 可以收緊下巴 緊緻面的輪廓 新配方效果更好 改變水腫包包面 大家可以試用一下

Tammyman

Hong Kong

用了一個月後眼周拉提效果顯著,眼睛看起來有神許多
用過其他眼霜常常有厚重油膩的感覺,但這瓶很清爽保濕卻完全不油
用量很省不需要使用太多,而且味道是淡淡的清香我超喜歡

Stacy

雖然是霜,但是很清爽不黏膩,也很好推開。持續使用真的有幫助臀部緊實,曲線明顯。

fish

覺得這防隔離露質地輕透、Baby粉的顏色也很不錯,讓原本膚色有提亮的效果,最重要的是防曬效果很優,經過一個夏天,斑點沒有再跑出來了,很推薦!

ryoma0202

得知懷孕後,就開始使用宛若新生除紋霜,質地滋潤但不油膩,每天使用按摩至吸收,讓我第一胎生完沒有留下難看的妊娠紋~
現在第二胎了,我依然持續使用,愛寶寶的同時,媽媽更別忘記愛自己!

f90363

克蘭詩瓶罐美美的唇油絕對是我熱愛的產品之一,完全出乎我對「油」原先的意料。
小小一罐,用量非常省,就能將唇部的保濕感落實的很好。
已經購入三瓶了~每天選妃時刻都超級快樂呀!

roro

懷孕期最怕的就是肚子變大後會有妊娠紋,還有產品的品質上也會有所顧慮,所以我選擇克蘭詩,因為天然擦起來也安心,重點好吸收份子小味道舒服,目前使用2組還有沒看到紋路,希望能繼續保持下去!

shiun

質地很好吸收,香氣淡雅舒服最。重要的是美白效果極佳,去年夏天長出不少細小的曬斑在顴骨、臉頰上。
購買使用之後,膚色明顯提亮,曬斑也淡化不少,感覺有8成左右,除了天生的斑之外,新長的曬斑都有明顯淡化,非常有感

la Seine

首先承認我是被這瓶定妝噴霧的外表吸引的,玻璃瓶身搭配淡淡的粉色實在太有質感,朋友看到還以為是香水!這瓶的噴霧很細緻,帶有淡淡的玫瑰香氛,每次噴都超級享受,現在每天化完妝最期待的就是這個步驟XD 使用完會讓妝感帶有一點水潤光澤,讓妝感看起來又更好了,因為我皮膚比較乾,以前有時候會乾到浮粉脫妝,用這瓶就不會有這個問題,很喜歡!

Linda

克蘭詩黃金雙激萃
因為要試用過才知道它的優點

以下是我的試用心得分享
第一天使用植物萃取精華天然又濃郁,還有油脂的成份,兩者融合在一起的保養品,真的是水和油的黃金比例,用雙手回溫抹上之後,很快就吸收到皮膚裡,反而覺得清爽不黏膩。

第二天使用後,有撫平到肌膚的細紋,臉部更加保濕有細緻有光澤。

第三天使用後,連我的角質層就像煥膚ㄧ樣,膚色沒有暗沉,變得更加明亮,就像做了SPAㄧ樣,更加緊實、柔軟、彈性、細緻、活力,有了再生的感覺,連毛細孔都變小了許多。
持續使用"黃金雙激萃"肌膚5大年輕關鍵,透亮緊繃又保濕♥

jessie

喜歡克蘭詩一貫的療癒香味,這罐新的眼霜質地很特殊,是慕斯質地很好吸收。早上起床覺得眼袋沒這麼明顯,而且不會長肉芽!

K1111

一直以來都是使用紅魔超S勻體,使用後肌膚真的變得柔嫩光滑,同時也舒緩我腫脹的腿部,未來也會一直持續使用下去。

Mai1101

新一代的V型抗引力逆轉精萃感覺更加保濕了!香味宜人,塗抹均勻後搭配克蘭詩專屬的按摩手法,消除浮腫真的有感!而且不會起屑易吸收,每次使用都感覺在做芳療SPA那樣的放鬆,很棒而有效的產品,我超喜歡的!

檸檬草香

Taiwan

すごく良くて、既に2本目購入済みです。 引き締め感があり、すごく好きです。

サミー様

リピ買いしています。容量が多くコスパが良いです。 気になるお腹周りに塗りたくると翌日効果がわかります! 良い匂いで癒されます。

lmo様

日焼け止め独特のニオイや重たさがなく、メイクの下地以外にスキンケアにプラスして毎朝使用できます。ブルーも使っていましたがピンクは自然な肌色感がでてますよ。

TARO様

今妊娠9カ月ですがまだ妊娠線はできていません 引き続き使いたいと思ってます

さち様

リップオイル初体験でしたが、一度塗りで潤いと色味が長続きするのでとても良いです!ほのかな香りも上品で好きです。

なっぱたに様

ダイエット中の肌引き締めケアを期待して使ってます。 オイルだけどそこまでギトギトしていないし、香りもよくとても使い心地が良いです。

pieko様

もう1年以上使用していますが、ニキビが減り、ニキビ跡もだいぶ改善されました。引き続き使っていきたい商品です。

Tori様

毎日最後の仕上げにシュッシュッとしています。化粧も安定するし、まず細かいミストとローズの香りに癒されます。私のマストアイテムです。プレゼントにも最適で、喜ばれます!

nico様

年齢不詳とよく言われますが、間違いなくダブルセーラムのおかげです。 本当は敏感肌で超乾燥肌です。 これからも使い続けて、潤いをキープしたいです。

シエスタ様

30代中盤に入り目の周りの重さが気になり始めたので使い始めましたが、目もとがピンッとする感じがします。アイクリームは初めてですが、重すぎず軽すぎずのちょうどいいテクスチャーもとても使いやすいです。

tkd様

使用し始めてから脚のむくみがとれ、効果を実感しています。1年半程愛用し続けています。

ふーみん様

リニューアルをしただけあり、使った当日から たるみ毛穴、ほうれい線に効果を実感しました。目で見てこれ程すぐに効果を感じられる商品は初めてです!

Hae様

Japan
Terms and conditions

Product Review Submission
Simply write a review on any of your favourite Clarins product on Clarins.com to enjoy a sure-win lucky spin. An email will be sent to you within 48 hours once your review is approved for a chance to play the Spin & Win. Plus, stand a chance to be rewarded with an iconic full-sized Clarins product when you leave a product review on Clarins.com. Customers can review as many products as they like to increase their chances of winning the full-sized Clarins products. 12 lucky winners will be selected on 30 Dec 2019 and be notified via email.

By submitting a review on Clarins.com, you agree that all reviews that you have submitted:
• is accurate and original
• has been made without any prior benefit having been made to you or the expectation of any future benefit;
• reflects your true and honest opinion of and current experience with the Clarins product(s) which you are reviewing;
• may be used for Clarins marketing and promotional purposes.

Clarins shall have the right, but not the obligation, to pursue any one or more of the following actions with regards to your submissions of reviews:
• to monitor or review your reviews;
• to remove or refuse to post any reviews within the Services tool that it deems, in its sole discretion, to violate the content submission.

Clarins Promotions
The 4-pc Gift Promotion is valid from 14 Dec to 31 Dec 2019 on www.Clarins.com with a nett order value of $170. One gift set per customer. While stocks last.

For first-time customers on www.Clarins.com, simply key in WELCOME10 upon check-out to enjoy 10% discount with a min. spend of $100.

Clarins reserve the right to replace gift with another item of similar value. Not applicable with any other promotions.

Gifts displayed are while stocks last. Clarins reserves the right to replace gift with another item of an equal or higher value in the event of out-of-stock situation. Clarins reserves the right to cancel any order due to unauthorized use of offer and to modify or cancel this promotion due to technical error or unforeseen problems. Promotions may not be applied to past purchases. Any promotion will not be granted and may not be redeemed for a future purchase if the initial transaction is cancelled or item(s) are returned.

Club Clarins Membership Programme
Club Clarins Points will be credited to your existing Club Clarins Membership account for online purchases made within 3 - 5 business days, once you received the parcel. For Existing Club Clarins Members, purchases made online are eligible for Club Clarins points, and will be credited to your existing account. Simply make any purchase to qualify for Club Clarins Membership.