Detox Booster
Add a boost of Detox to your skin!
Detox Booster
Add a boost of Detox to your skin!
15 ml
Product details

Ingredients

How to
Product Details
Congested skin? Partying, overindulging, smoky environments, extreme pollution—when life takes a toll on your skin, give it a tailor-made beauty boost! Mix 3-5 drops with your moisturizer, mask, serum or foundation.*
Booster Detox helps refresh and revive skin that's had enough. Its unique formula is enriched with green coffee extract, a plant from tropical Africa, rich in caffeine, and known for its detoxifying properties:
• Detoxifies
• Revives radiance of a dull complexion
• Plumps the skin
How to Use
Mix & Match
Mix 3 to 5 drops with your regular face cream or mask.
Do not use alone
Restores radiance to dull complexions
Detoxes and plumps the skin
Blend 3 to 5 drops with your usual Clarins cream or mask. Use for daily, weekly or monthly, as your skin needs it Do not use alone.

Boost your skin.
Boost your life.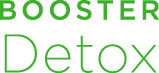 The beauty activator for neglected skin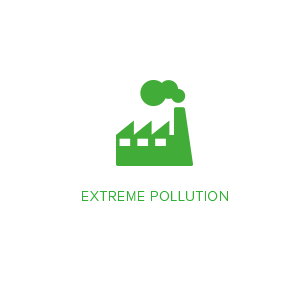 DID YOU KNOW?
The skin has its very own detox mechanism. But this built-in system is hampered by excess,
pollution and cigarette smoke. This is when toxins begin to build up.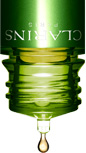 Clinically proven
For80%of women
it's the best detox care for beautiful skin and a fresh-looking complexion.***
After 1 week of use**

said they had a fresher-looking complexion

said skin appeared smoother
After 4 weeks of use**

said Skin felt detoxified

said skin appeared plumped and healthy with a glow
31%
reduction in oxidized compounds*
*Test on skin explant: Detox Booster + cream, evaluation of quantity of oxidized proteins.
**Satisfaction test, 105 women.
***Satisfaction test, 105 women, 4 weeks.