NEW


Plant Gold
Nutri-revitalizing oil-emulsion

100% Green Beauty Innovation
Clarins' Laboratories combine the power of aromatherapy with cutting-edge plant science to create skincare that is unparalleled in efficacy and sensorial delight—at the forefront of natural beauty since we opened our doors in 1954.
Clarins Aromaphytocare
Clarins Founder Jacques Courtin-Clarins created the Aromaphytocare concept, combining fragrance and the power of plants, 65 years ago. Today, it remains at the heart of our Face and Body Treatment Oils—100% green beauty formulas created with pure plant extracts.
AROMA
Experience the exhilarating powers of Clarins' aromatic essential oils.
Essential oils
Obtained by distilling leaves, flowers, fruits and roots—the world's best essential oils emit the fragrant essences of plants.

Rich in natural molecules, essential oils cannot be replicated through synthetic chemistry. They promote feelings of well-being through olfactory messages that are transmitted to the brain.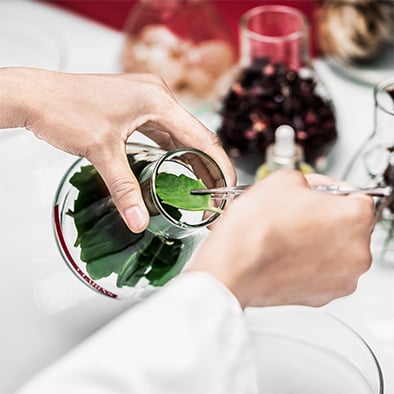 86%
The aroma gives me a sense of well-being³
³Satisfaction test, Tonic Body Treatment Oil – 110 pregnant women – after 3 months
Clarins Plant Oils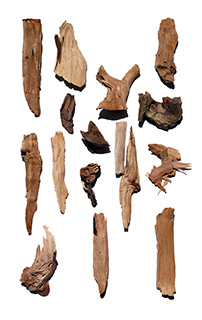 Sandalwood
Helps calm & relax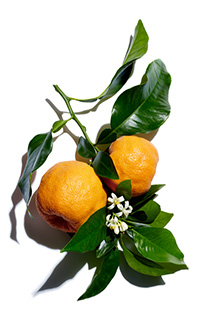 Bitter Orange
Promotes relaxation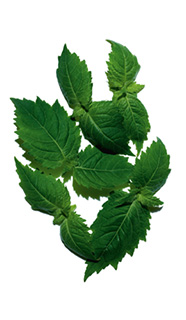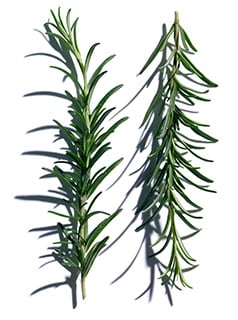 Rosemary
Visibly tones & purifies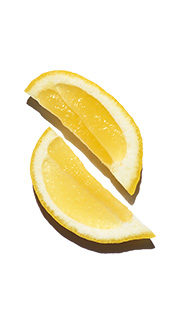 Lemon
Helps drain to eliminate toxins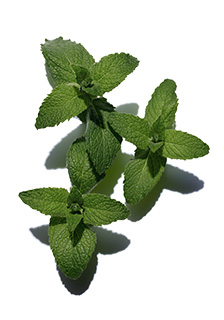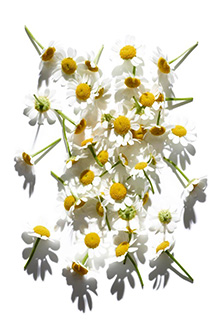 PHYTO
The beneficial properties of plant extracts.
Clarins, the green beauty botanist.
More than 100 renowned Clarins scientists extract the most potent part of each plant to develop cutting-edge skincare that delivers unrivaled results. Every year, more than 1,000 plant species are studied but only a select few make the cut. Today, the Clarins Herbarium contains more than 250 plant extracts, of which, 100 are organic.
Almond Nourishes
Citron Moisturizes
Blue Orchid Softens & nourishes
Aloe Vera hydratant
Hazelnut Nourishes

Hazelnut oil is the key ingredient at the heart of every Face & Body Treatment Oil. In 2017, the Clarins Group conducted a traceability diagnosis to ensure that only Hazelnuts sourced with respect for the soil—and for those who harvest them—are used, and that agricultural and social best practices are followed. The main supply is sourced from a cooperative in Southwest France with around 10,000 acres of Hazelnut trees, and 160 farmers. The other supply source in Turkey supports extensive agriculture in an area located on the Black Sea and comprises 9,000 small producers.

Shea butter Softens
& nourishes
Lotus Purifies
Grape Nourishes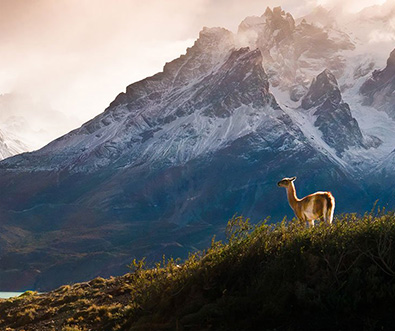 Around the world with 80 plants.
Travel with Clarins to discover our most iconic plants.
Skincare Expertise: Beauty Born In A Spa.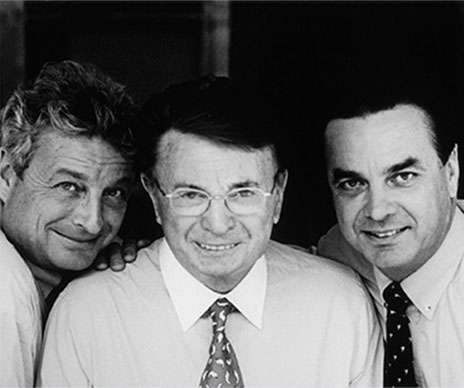 1954
Clarins Founder Jacques Courtin-Clarins opened the first Clarins Beauty Institute in Paris—revolutionising the spa industry by employing Manual Application Methods. To complement the benefits of these exclusive spa techniques, he developed six targeted Face and Body Treatment Oils—each containing "the world's most powerful plant actives in their optimal concentrations." These pioneering formulas remain among Clarins' bestselling products today.
100% Plant Extracts
Clarins' aromatic essential oils—the most precious, richest, active parts of the plant extract—deliver nutritive benefits that help balance face and body skin. Lightweight, non-staining.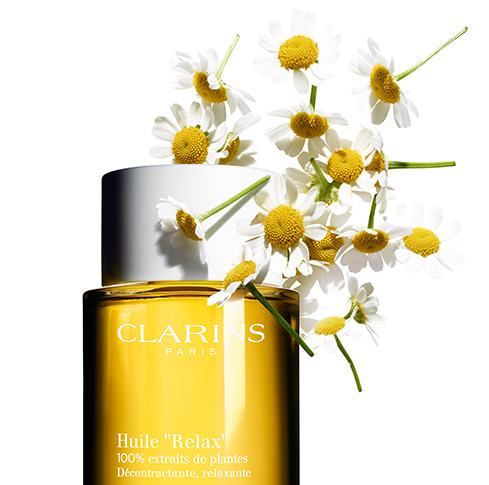 Camomile Promotes relaxation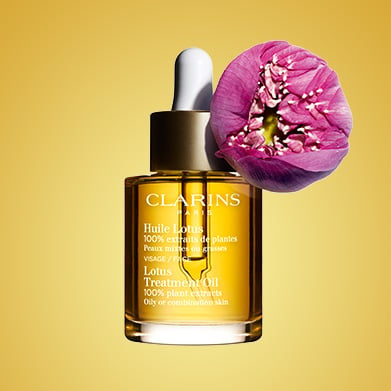 Lotus Purifies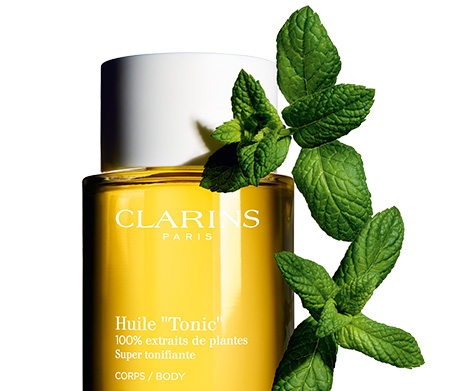 Field Mint Visibly tones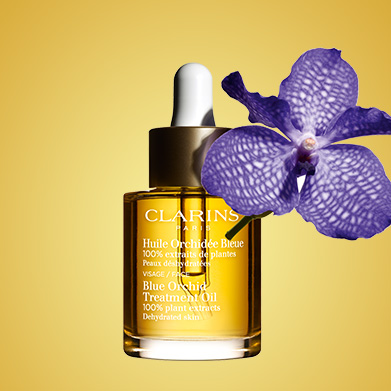 Orchid Revitalizes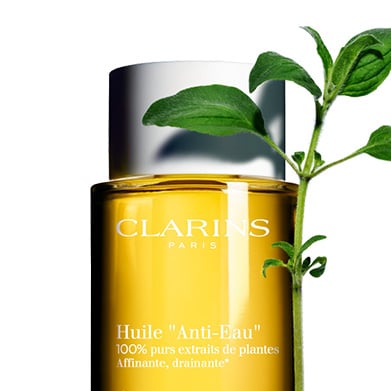 Marjoram Visibly firms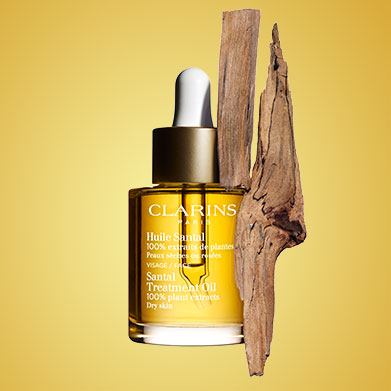 Santal Soothes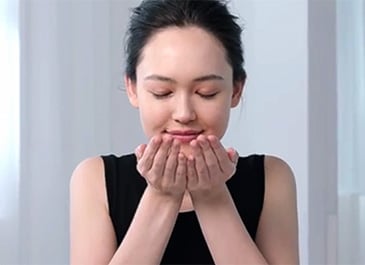 BEAUTY TIPS
To fully experience the aromatherapy benefits of Clarins Face Treatment Oils, place a few drops of oil into your hand, rub palms together to warm the product, place hands beneath your nose and inhale deeply. Next, using gentle pressure, apply the oil to your face, avoiding eye contours; then smooth downward over neck and décolleté.
Lackluster hair?
Apply a few drops of Blue Orchid Face Treatment Oil to dry ends.
Brittle nails, rough cuticles?
Massage a few drops of Blue Orchid Face Treatment Oil onto fingertips.
Proven Results
Blue Orchid
Face Treatment Oil
93%
Hydrated skin
1
Tonic Body
Treatment Oil
100%
Skin texture is visibly improved
2
Relax Body
Treatment Oil
90%
Promotes relaxation and rest
3
1Satisfaction test – 114 women – immediately after application
2Satisfaction test – 110 pregnant women – after 3 months
3Satisfaction test –111 women – after 28 days
Create your own at-home spa with our best essential oils!
Wellness Treatment
Clarins Wellness Treatment brings a real well-being 'break', an ultimate escape from daily stress.

Ultra Relaxing Aroma Facial 60 mins $190
This unique treatment makes it possible to disconnect from the outside world and gain a sense of balance once again. Clarins expert 'Ayuroma Touch,' combined with the power of plants and Clarins oils, invites you to escape and let go. Experience deep and complete relaxation thanks to a face and scalp massage. You will not only feel the treatment's benefits, but you will see them as well: your skin feels softer and looks more beautiful.
My customised routine
1
2
FACE: What is your main beauty concern?
Oily or Combination Skin

Breakouts / Blackheads

Redness

Dehydration

Dullness

Fine Lines
My customised routine:
1
2
BODY: What is your main beauty concern?
Firmness

Stretch Marks

Cellulite

Water Retention

Tired Muscles

Stress & Fatigue
My customised routine:
1
2
Voila! Experience a duo of treatment
oils for your skin's exact needs.
How much do you know about Clarins Treatment Oils?