Sustainable Ingredients
Everything Nature Has To Offer
Clarins began with a family's vision driven by a love for nature and plants.
The Amazing Clarins Herbarium
208
The Clarins Herbarium contains 208 plants.
Clarins relies on the strength and intelligence that natures offers as a basis for sustainable innovation.

Traceability is a key component for ensuring the highest quality sourced while respecting the plants, the soil and people.
40%
In 2019, 40% of the plants used came from organic farms.
The logical next step after the constant concern for protecting the soil and biodiversity is to gradually source every plant-based active ingredient from Organic Agriculture.
More than that, the priority now is for all new active botanical ingredients to be grown organically.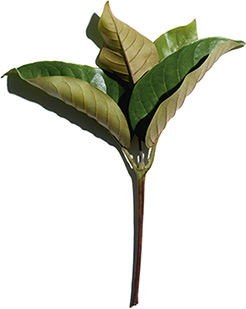 Harungana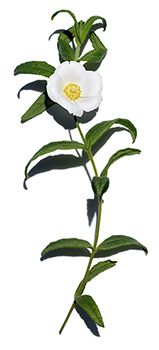 Montpellier Rock-Rose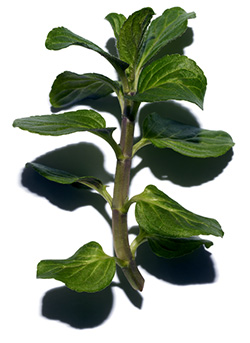 Mint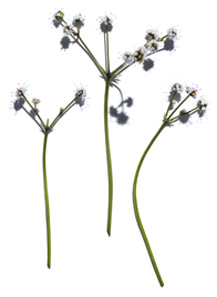 Sanicle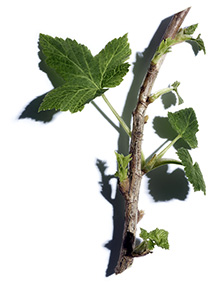 Blackcurrant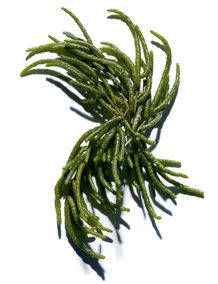 Marsh Samphire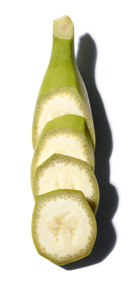 Green Banana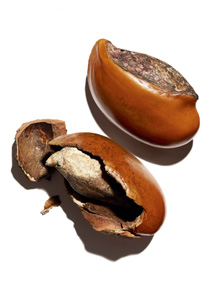 Shea Butter

Responsible Sourcing
Clarins is strengthening its responsible sourcing policy, which prioritises best practices in farming and more local sourcing from France or Europe (or favouring fair trade when ingredients come from countries with a low Human Development Index), with full traceability for harvesting areas and long-term contracts with our partners.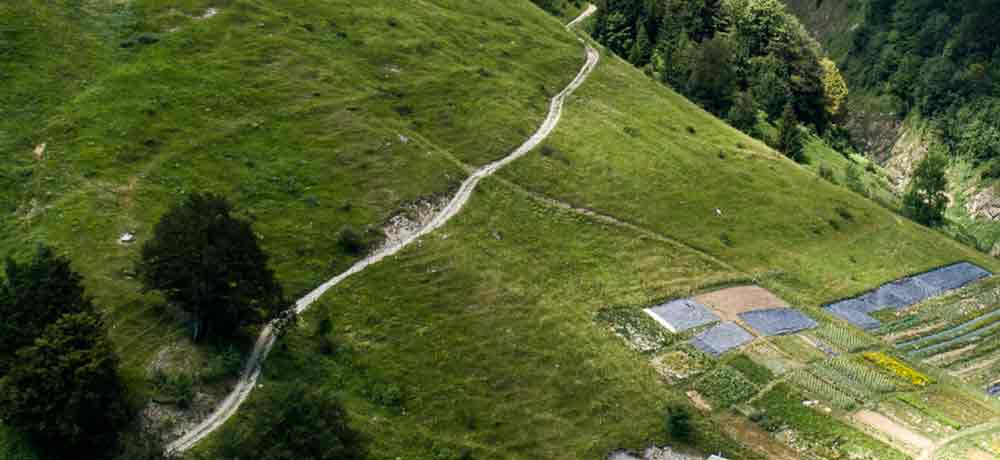 Domaine Clarins:
An Outdoor Laboratory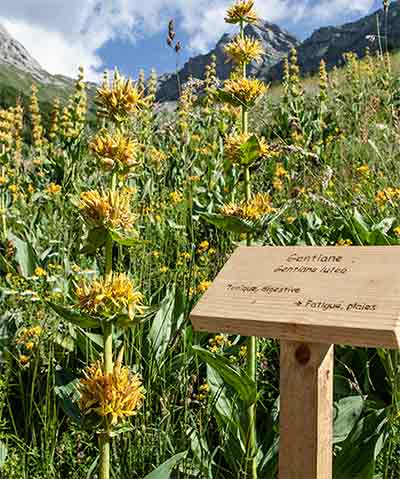 Domaine Clarins:
• Founded in 2016
• Located near Annecy (Haute-Savoie region) in the French Alps
• 4,500 feet in altitude
• 18 plants being researched
• 4 extracts produced
Domaine Clarins meets a number of objectives:
• It is a valuable place for research, a living outdoor lab situated at the perfect altitude for observing a long list of plant species.
• It is a place for growing and collecting alpine plants that characterise Clarins expertise.
The state-of-the-art production facility is a prime example of permaculture in action where plants are grown according to the season as nature intended, a high-altitude environment where the soil is always pollution-free, and organic farming practices are used.
This controlled farm-to-jar approach is the reason why we can meet our top consumer priority for the best quality and traceability.
The quality of the raw materials is what makes a quality product."
Christian Courtin-Clarins