Face
Defy Dark Circles and Eye Bags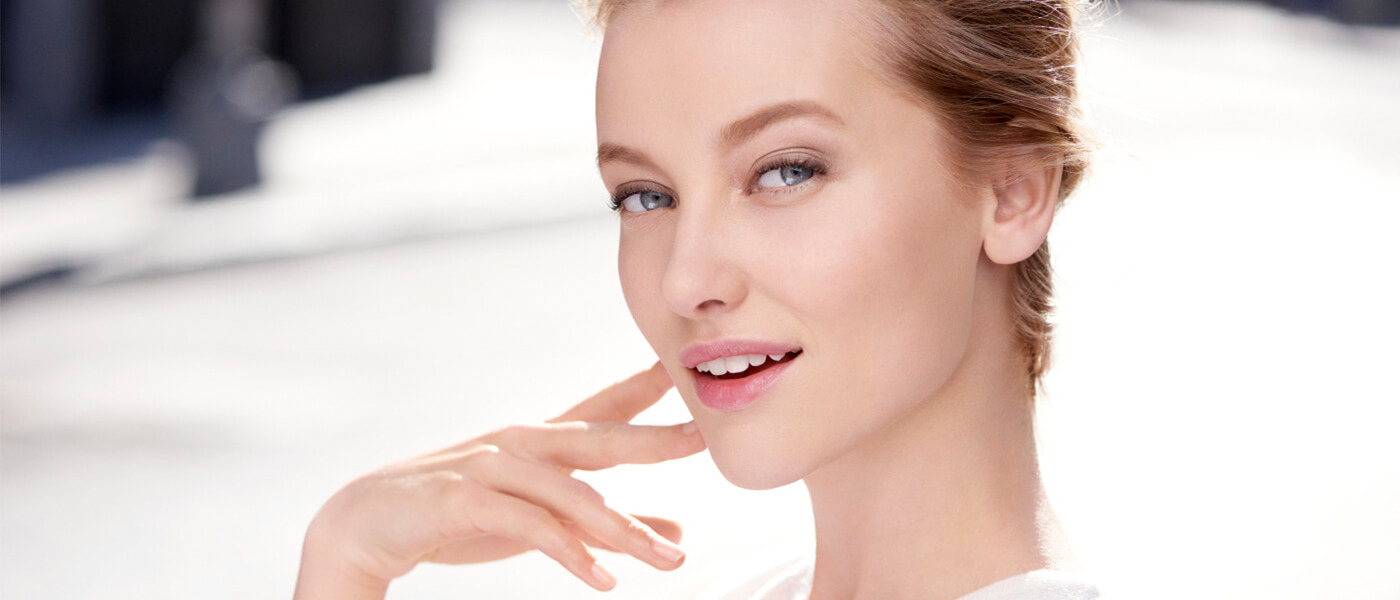 Dark circles and eye bags are a tired look—but they don't necessarily mean you're not getting enough sleep. Often they're the result of stress, heredity and aging.
If you're wondering how to get rid of dark circles under eyes, start by determining the cause. One way to do this is by noting the color of the circles.
Are the dark circles under your eyes brown? Chances are it's due to hyperpigmentation, which can be the result of sun exposure or genetics. While there's not much you can do about your genes, you can help prevent hyperpigmentation by always applying an SPF before going outside.
If your dark circles are more blue in color, the cause is most likely oxygenated blood collecting under your eyes. Lying down for a long period of time can cause these fluids to accumulate, so blue dark circles are more common in the morning. How to help get rid of blue dark circles under eyes? Try sleeping with your head elevated by piling up the pillows, to help keep fluids from pooling.
Blue dark circles under the eyes also become more common as we get older, due to the inevitable loss of fat and collagen that occurs as we age.
The best eye cream for dark circles?
Clarins' Mission Perfection Eye Broad Spectrum SPF 15 is a lightly tinted, illuminating eye contour cream that goes beyond concealing dark circles under eyes, to visibly reducing their appearance. It's packed with Acerola extract, rich in Vitamin C, to visibly minimize brown dark circles for brighter, younger-looking eyes. Escin from Horse Chestnut targets the appearance of blue dark circles caused by lack of sleep and fatigue, so eyes look well-rested, radiant and refreshed.
How to help get rid of eye bags?
If your dark circles are accompanied by bags, deep wrinkles and crow's feet—loss of collagen is most likely the culprit. Look to Clarins' Total Eye Concentrate. Powered by Organic Harungana extract, the "healing" plant from Madagascar, this all-in-one eye contour cream targets all visible signs of aging, temple-to-temple—reducing the appearance of eye bags, while visibly lifting and illuminating eyelids for a more youthful look.
Proper application of eye care products is key to achieving optimal results. Clarins' Draining Pressure Method, when applied around the eye area, promotes microcirculation to visibly reduce dark circles, eye bags and wrinkles—without stretching the delicate eye contours.
How to apply an eye contour cream:
Bring a small amount of product to skin temperature by warming it between your fingers, so that your skin accepts it instantly.
Press gently with the pads of your fingers, starting at the inside corners of eyes, working outward toward temples.
Repeat 3 times below and above eyes, following the natural direction of lymphatic circulation.
Help visibly smooth the appearance of frown lines by sweeping upward between eyebrows with fingertips.
Clarins bue dark circle tip:
Applying a cold compress for 5 minutes in the morning can constrict blood vessels and help visibly reduce blue dark circles under eyes.