Face
How to Visibly Firm Sagging Skin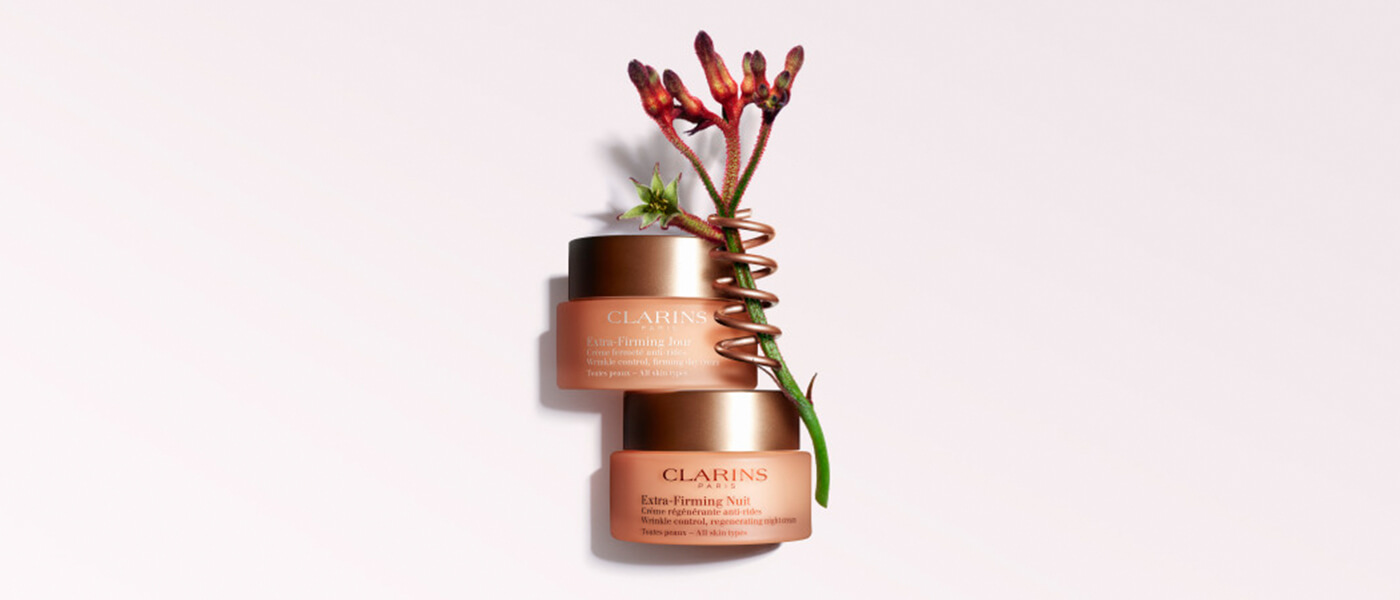 Throughout our 20s and 30s, skin can still look nice and tight even when we have jet lag, after a junk food-filled night of TV binge watching, or a girls' night out that ends well into the morning. That's because the body is still producing high amounts of elastin and collagen—the skin's supportive connective tissue—which makes our complexions look firm, supple, plump, glowy… and young!
Enter the 40s—the time when you may begin to notice lines, wrinkles, dark spots, and skin that's not quite as tight as it used to be. Several factors are responsible for making your once-supple skin start to sag—decreased collagen and elastin production, and environmental factors like sun damage, pollution and skin-aging free radicals.
Skin firming at 40.
Nathalie Issachar, PhD and Global Director of Research & Development at Clarins, notes that your 40s is the time to keep skin tight on your face by using a skin firming cream. Clarins' Extra-Firming Day and Night not only moisturize, but visibly firm, lift and fight wrinkles—for skin that appears smoother and more renewed day after day.
Women reported that after using Extra-Firming for just two weeks, their skin looked visibly: 91% regenerated; 89% firmer; 87% tighter.*
*Satisfaction test - 107 women - 14 days.
How to apply Extra-Firming:
Bring product to skin temperature by warming between palms, so that your skin accepts it instantly.
Use the natural weight of your hands to distribute the product evenly over your face and neck.
Clarins' Pressure Draining Method enhances circulation, revives radiance and maximizes the effectiveness of your moisturizer. Using flats of hands, press 3 times on cheeks, 3 times on forehead, 5 times on neck and décolleté.
Clarins firming secret:
To help visibly firm sagging skin, drink plenty of water throughout the day to keep it looking plump and taut.