01

How do I cleanse my skin, and how does it help improve my skin's radiance and complexion?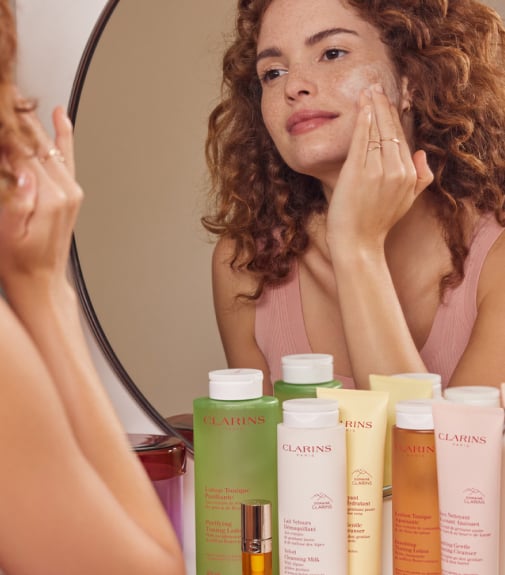 The first step to beautiful, glowing skin is to help it renew daily.
Here's a tip: The best way to renew your skin for a fresh and radiant complexion is to cleanse it daily. This is why cleansing is always the first step in every skin care routine for glowing skin.
Whether you're going out or staying at home, wearing make-up or not, your skin needs to be cleansed of traces of pollution and excess sebum every day. There's a cleanser for every skin type, whether combination, oily or dry.
Our skincare range includes instant make-up removers, cleansing milks, water-based cleansers, foaming or exfoliating gels to help you give your face the most suitable care.
Cleansing water, often called micellar water, is recommended for faces with imperfections, and is applied morning and night using cotton wool. There's no need to rinse after applying, as the skin is purified and its natural hydration is preserved.
Water-based exfoliation solutions eliminate dead skin cells to give skin a new lease of life. With a refreshing and soothing effect, our make-up removers and cleansers take care of cleansing your skin and the area around the eyes, which are normally so sensitive to irritation.
A gentle facial skincare routine is the best way to start your day if you want to improve your skin's radiance, complexion and achieve an even skin tone.