 Lipstick
Finder
Find a lip look to match every mood. Your next lip obsession is just a click away!
Glossy or matte? Something sheer or colour that pops? No matter your preference, Clarins' lip products are plant‑enriched and skincare-powered for a soft, smooth and nourished pout all day long.
Over 65 years of Clarins skincare expertise in your make-up.
Find your match

When it comes to a lip product, I want…
Choose your benefit
When it comes to a lip product, I want…
Pick your prefered product type
When it comes to a lip product, I want…
Select a lip finish
When it comes to a lip product, I want…
Choose your Lip Perfector Lip Oil intensity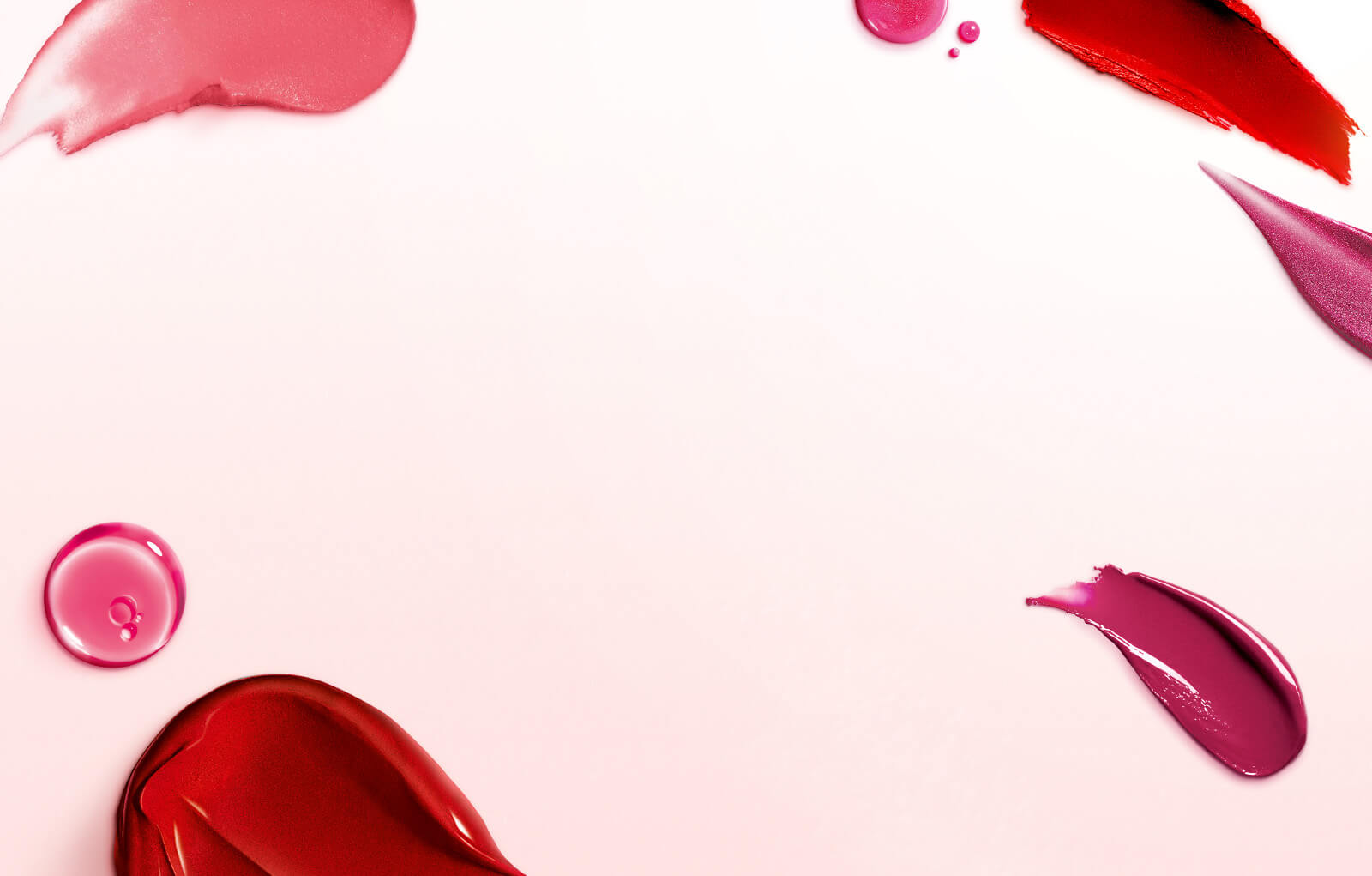 Any questions?
Our experts are here for you
Get inspired by the wide choice of colours and finishes in Clarins' range of lipsticks, lip glosses, lip balms and lip oil. From sweetly natural lips, to a dramatic high impact pout, there's a hydrating lip product waiting for you.
All Clarins make-up is naturally infused with plant-based skincare formulas that nourish, protect and love your lips.
Joli Rouge lipsticks combine hydration and wear for the ultimate creamy "glides on and stays put" texture. Enriched with the ingredients organic Salicornia extract and mango oil, Joli Rouge intensely moisturises the lips for 6 hours, and provides suppleness and comfort. This is make-up that cares while it colours.
Clarins Lip Perfector range plumps and softens your lips while delivering a touch of gorgeous colour with its 96% skincare formula. Wonder ingredients Shea butter and wild mango butter help restore the lips' hydrolipidic film. Deeply nourished and moisturized, lips are soft, supple and smoothed – and not at all sticky. A unique plumping peptide of natural origin, the "volume booster peptide", provides lips with intense hydration, making them appear fuller.
Clarins Lip Oils are formulated with 93% ingredients of natural origin, including a powerful new trio of responsibly harvested, organic natural plant oils: organic sweetbriar rose oil, cold-pressed organic jojoba oil and hazelnut oil help to nourish, hydrate and soften lips with its beautifully silky texture. This is natural beauty!
The high gloss formula Hydra Essentiel Moisture Replenishing Lip Balm is based on the ingredients blue lotus wax and cacao, for a creamy balm that nourishes and repairs dry and damaged lips, protecting them from harmful external factors. Lips are left soft, supple, hydrated and ready for lip gloss or a Joli Rouge Lipstick.
Clarins moisturizing lipsticks have a variety of finishes, depending on the level of colour and shine you're aiming for:
Joli Rouge shades create intense lip colour with a satin finish
Joli Rouge Velvet shades add deep lip colour and a velvety matte finish
Or go for a gloss with one of your choice of hydrating Clarins Lip Perfectors. Lip Perfectors have a pearlized shine and you can't go wrong with a Clarins Lip Perfector in your make-up bag!
You could try something entirely different in your quest to buy the best hydrating lip colour: our Lip Comfort Oil is enriched with a trio of plant oils to protect, comfort, and visibly plump lips. This range of luscious shades delivers lips a stunning high mirror gloss.
First, discover what shades suit your skin tone with our Lipstick Finder. The Finder helps you choose between hydrating lip shades depending on your complexion and preferences.
It goes without saying that different lipsticks will create a myriad of different looks. Finding the best moisturizing lipstick for you means considering your style and wardrobe as well as your lip care concerns.
Are you looking for a chic modern finish? Then the gorgeous colours of Joli Rouge Velvet lipsticks are your go to. This luxuriously hydrating lip formula creates a flawless velvety matte look without drying out lips. In fact, its light, creamy formula both brightens lips and cares for them too.
Or maybe you'd like an easy-wear lipstick that works all day? A timeless classic – Clarins Joli Rouge lipstick is much-loved for the way it combinines intense moisturizing colour with an elegant satin finish that lasts for hours.
Another way to flaunt it? A shiny, plumping coloured gloss – pink or red - with an Intense Lip Perfector or Lip Comfort Oil. Or for a super subtle look, choose a natural-looking lip gloss with one of the Lip Perfector's neutral shades, or even a clear lip balm, like the Hydra Essential Moisture Replenishing Balm.
Experiment with lipstick shades to find the perfect partner for your skin tone with Virtual Try On. To take your lipstick and make-up skills to the next level read our Beauty FAQs.
All of Clarins Joli Rouge lipsticks have longwearing and hydrating formulas. Joli Rouge colour applied with a timeless Joli Rouge lipstick that stays on and intensely moisturizes lips for 6 hours. And their soft texture makes them so easy to apply.