CLARINS x
PARTNERS IN THE FIGHT AGAINST HUNGER.
Clarins believes that beauty comes from the heart and is expressed by helping those less fortunate. A beautiful partnership between FEED founder Lauren Bush Lauren and Christian Courtin-Clarins began in 2011 to fight hunger. Since that time, Clarins and FEED have provided millions of school meals through the United Nations World Food Programme.

To date, Clarins has helped distribute:
school meals around the world.



CLARINS' COMMITMENT
Clarins is proud to partner with FEED and support the United Nations World Food Programme in their fight to end world hunger — an epidemic that affects millions of children around the world.

For every Clarins' FEED pouch, Clarins and FEED will donate 10 school meals to children in need through the World Food Programme.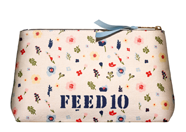 1 FEED pouch
=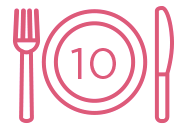 10 meals donated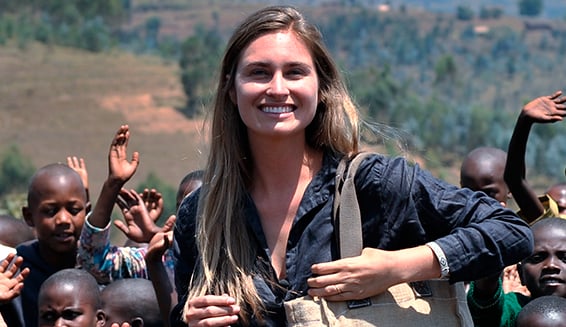 Lauren Bush Lauren:
A Woman With Conviction.
Lauren Bush Lauren founded FEED, a lifestyle brand that makes good products, that do good, with the goal of providing nutritious school meals with every purchase in 2017-- after returning home from a trip abroad as a spokesperson for the United Nations World Food Programme where she witnessed childhood hunger firsthand.
She came up with the idea of creating a product that would raise public awareness of world hunger, and set about designing and promoting her FEED 1 bag. The "1" stands for one meal for one school child for one year.
Why Clarins x FEED?
Our children are the future. We owe it to them to provide them with education, nutrition and good health.
Christian Courtin-Clarins
A Single Meal, A Multitude Of Benefits.
Financing school meals not only enables us to feed children in need but also to improve school attendance and access to education. Over and above eradicating malnutrition, these meals are also an opportunity for children to learn, play, grow and receive the education they deserve. An entire year of meals and schooling can change a life.
Follow Clarins and FEED projects in Honduras and Sri Lanka.
Partnership Timeline
2011

First partnership with the American Clarins subsidiary exclusively with Nordstrom then Bloomingdales.


Exclusive partnership with Colette, Paris

343,625 meals

2012

FEED's 5th anniversary: "Clarins Million Meals Concert for FEED", New York

1,421,100 meals

2013

FEED 10 & Clarins pouch in over 15 countries.
1 pouch = 10 school meals.

Million Meal Campaign in the USA

2,075,040 meals

2014

FEED & Clarins Collection in over 15 countries: Give your support with FEED & Clarins.

3,099,970 meals

2015

FEED & Clarins collection in over 30 countries.

3,954,850 meals

2016

FEED & Clarins collection in over 40 countries.

4,452,155 meals

2017

FEED & Clarins collection in over 40 countries.

4,135,010 meals

2018

FEED & Clarins collection in over 40 countries.

4,045,010 meals

2019

FEED & Clarins collection in over 40 countries.

4,314,910 meals

2020

FEED & Clarins collection in over 40 countries.

3,968,710 meals