01

How should the skin deal with external stressors?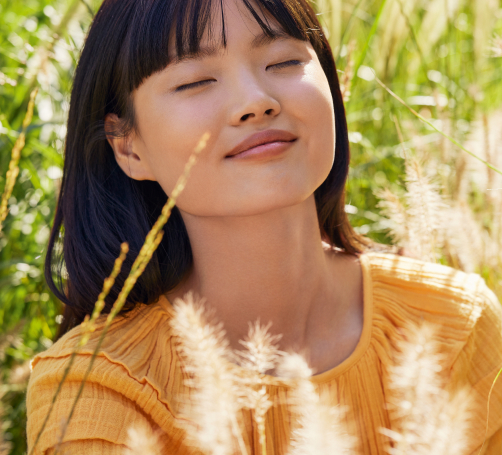 The face is the part of the body most exposed to external stressors.
Summer and winter, day and night, the skin on the face is exposed. Pollution, UV rays, dust and stress - impurities of all kinds settle on the surface of the face, clogging the pores and preventing the skin from breathing and glowing.
Face, eye and lip make-up cover the face in an additional layer. Our plant-enriched make-up line combines care with colour, moisture with pigments, and respect for the skin.
Why is it important to cleanse your face after a long day? Wearing make-up and SPF always requires meticulous cleansing. Our face cleansers make it easy to eliminate all make-up and SPF residue. It is essential to cleanse the skin morning and night to unclog the pores for a clean canvas to apply the rest of your skincare routine.