Essential exfoliation: look great and exfoliate!
Exfoliating the face and body during pregnancy provides expectant mothers with an indispensable feeling of comfort and well-being. Clarins recommends using the exfoliating scrubs once or twice a week.

Why exfoliate during pregnancy?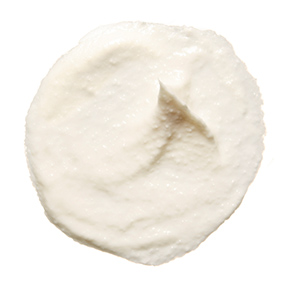 Exfoliating the face or body is the best way to make skin feel like new.
Exfoliating scrubs are safe to use during pregnancy, and are even strongly recommended. They remove dead skin cells and impurities to leave skin soft and toned. Exfoliation is a means to improve the skin's elasticity and optimise the absorption of creams that are applied afterwards. It helps promote skin cell renewal and considerably improves oxygenation of the skin. It also helps keep the skin in good condition as it is put to the ultimate test over the nine months.
Which exfoliating scrubs should I use during pregnancy?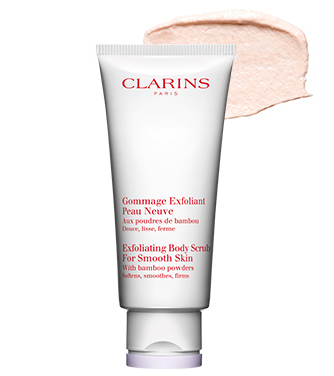 Exfoliating Body Scrub
N/A
SHOP NOW
Clarins suggests that you try two exfoliating scrubs, one for the face and one for the body.
Gentle Peeling Smooth Away Cream is formulated with microbeads to remove impurities and dead skin cells from the face while tightening the pores. The skin appears fresher and softer, and the texture is refined. Use twice a week for radiant results.
For the body, Exfoliating Body Scrub for Smooth Skin contains bamboo powders to rid your skin of roughness and impurities. It refreshes the skin to leave it feeling baby-soft. Use these two exfoliating scrubs throughout pregnancy on cleansed skin.